Accredited Continuing Education                  
OFSA is dedicated to providing funeral professionals with continuing education annually.
---



There are 3 ways you can earn Your Education through the OFSA:
1. Work for a OFSA Funeral Home establishment Member
3. Pay as you go
(see below) 
FEBRUARY
22, 2023 - Emotional Intelligence
MARCH
29, 2023 - De-Escalating Potentially Violent Situations
24, 2023 -  Prepare and Protect  How You Can Help Clients Complete Their Digital Legacy Plan 
June
14, 2023 - Personal Resiliency & Positive Mental Health
28, 2023 - Support Strategies Following Suicide Death Loss
CANCELLED


28, 2023 - Families Gone Wild: Defusing Conflict in the Arrangement Room  September
13, 2023 - Nutrition for Healthy Aging
October
4, 2023 - OCC - Process, Review & Discussion
11, 2023 - Tips for a Successful Pre-need Program
18, 2023 - Mental Health and Social Media
upcoming webinar education Sessions
Nutrition for healthy aging
Sept 13, 2023 - 1:00pm
Category B - 1 cec
 
Healthy aging is more than extending life span.  It's about living a healthier, more active life and preventing the onset of chronic illness.  What you eat and how you move in your early years can lead to robust health as you age.  This session outlines tools known to promote longevity and health through diet and healthy life balance.
Presenter: Lisa Tsakos, B.A., R.H.N.
Lisa is a nationally recognized nutritionist and educator specializing in weight management and corporate nutrition programs.  In 2016, Lisa was the very proud recipient of CSNN's Lifetime Achievement Award.
Presenting her nutrition seminars at hundreds of organizations.  and her Nu-Vitality Weight Program has guided employees at businesses across Canada to lose thousands of pounds.  Her clients have included the Toronto Police Service, the College of Pysicians and Surgeons, Telus Mobility, the University Health Network and many more.
Over the years, Lisa has been featured on various television shows including the Discovery Channel Wylde on Health and The Better Show.  She is a contributor to various websites and periodicals around the world, including NaturallySavvy.com, The Healthy Shopper and The Huffington Post Canada.  Authored two books (including CSNN's The Weight Battlefield) before co-writing Unjunk Your Junk Food: Healthy Alternatives to Conventional Snacks (Simon & Schuster, December 2011) and the Label Lessons E-book series.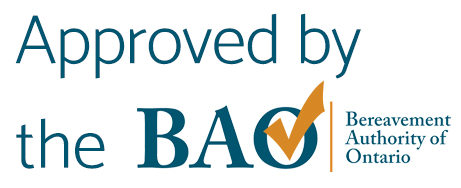 Office of the chief coroner
Occ - Process, Review & Discussion
Oct 4, 2023 - 1:00pm
Category a - 1 cec
 
Office of the Chief Coroner (OCC) Process Review and Discussion
Role of the coroner.
Duty to report.
Cremation/shipment approval process.
Body transport
Unclaimed bodies.
Natural deaths in the community
Presenter: Dr. Roger Skinner
Regional Coroner - Modernization
Ministry of the Solicitor General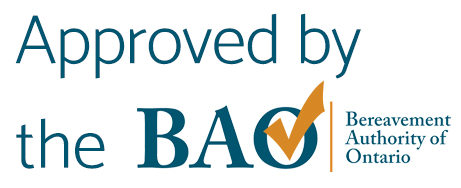 What you need to make your PreNeed Successful
Oct 11, 2023 - 1:00pm
Category a - 1 cec
 
The presentation will allow members to explore how using trust to build their preneed programs will generate a stronger business, more market share and explore the opportunities that having a preneed program bring to the business and the consumer. IT will also cover the barrier for consumers and consumer concerns
Take Aways include: The Market Opportunity for Preneed, The Barriers for Consumers & Funeral Homes and How to Create a Profitable Preneed Program. 

Presenter: Andrea Love, TEP
Andrea Love is the President & Chief Executive Officer of Legacy Private Trust.  Andrea works closely with the Sales & Marketing department on various business development initiatives. Andrea obtained her Bachelor of Arts degree from the University of Victoria and her Bachelor of Education from Lakehead University. She is a certified Trust and Estate Practitioner (TEP) and is a member of the Ontario College of Teachers (OCT). Andrea has volunteered as a trustee of the Bill 7 Award Trust, been a member of the charity golf tournament committee of the Ontario Association of Cemetery and Funeral Professionals and was a director and member of the finance and governance committees for the Funeral Services Association of Canada. Andrea is a regular contributor to the Huffington Post and other publications.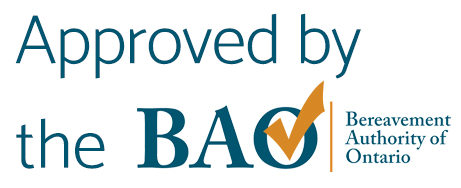 mental health and social media
Oct 18, 2023 - 1:00pm
Category a - 1 cec
 
The use of social media such as Facebook, Twitter, Instagram and Snapchat have increased dramatically in recent years.  More people are working online, streaming media and connecting through social media with an increasing reliance on the Internet.  This seminar explores how social media can positively impact your mental health as well as social media's negative impact on our psychological well-being.
Presenter: Nathalie Lacombe, M. Sc.
Nathalie blends 25 years of international experience with degrees in Psychology and Exercise Science as she passionately connects with those looking to improve their physical, mental, and immune health.
She is the Vice President of the Fitness Industry Council of Canada and a canfitpro's recipient of the Canadian Presenter of The Year award 2022.
Nathalie delivers joyful movement and insights as a speaker, coach, and trainer.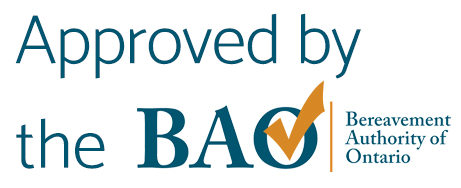 IN PERSON NETWORKING Events
2024 SPRING MEETING

Details coming soon
Dedicated to the passionate pursuit of excellence in funeral service.